Tree Service and Tree Removal Grand Rapids, MI

Affordable and Efficient Tree Services in Grand Rapids, MI!

​

We are a company dedicated to tree removal, trimming, cutting and pruning in Grand Rapids, MI. Our services are licensed and insured to ensure optimal client peace-of-mind and satisfaction. As a local company, with a crew that provides excellent, no-nonsense service you can rest assured that your tree problems are something of the past. We are fully licensed and insured to give you the best possible service in Kentwood, Wyoming, Holland, Grand Haven, Coopersville and surroundings areas.

Contact us for a free quote today!

We guarantee top-notch service in Western Michigan. Our technology is top of the range and our skills are unmatched. We can assist our clients with 24/7 emergency tree removals and difficult trees to ensure your safety. As experts in our field, we can also assist with the following:

Tree Removals (any kind, any hight)

Tree Trimming

Tree Pruning

Tree Cabling & Bracing

Stump Removals (no matter how big, we get the job done!)

Residential & Commercial Tree Removal

Tree Doctor Services (using accredited practices to treat tree diseases and tend to the prevention of parasites)

Site Clearing

Stump Grinding 

​

---
Should you choose us over our competitors? For sure! Here's why!
Trained, experienced professionals: Our whole team consists of highly trained, experienced professionals who have a long-standing relationship in the tree-service industry. With over a decade of experience, we've seen it all and done it all.

s
atisfied customers: Our friendly and professional team will go the extra mile for all our customers, whether you require a simple tree pruning or the removal of a tree within a few hours – we're your guys! All of our previous customers can happily give us a positive reference as we never leave any stone (or tree!) unturned!
​
Affordable prices: Your safety and satisfaction are our number one priority! You can keep your garden in an Eden-like state, or remove the pesky tree that keeps on giving you sleepless nights without breaking the bank. We offer a quick and efficient service and therefore we offer a reasonable and affordable price.
​
Adherence to safety guidelines: We regularly attend courses and train our staff on new practices and codes of conduct within the industry. We ensure that our equipment and safety guidelines are on par to be certain of our team's and our clients' safety while at the same time providing an excellent service in a time-efficient manner.
Free quotes: Tell us about your problem and we can provide a fast cost and obligation free quote. Don't hesitate to give us a call. Our affordable rates will pleasantly surprise you!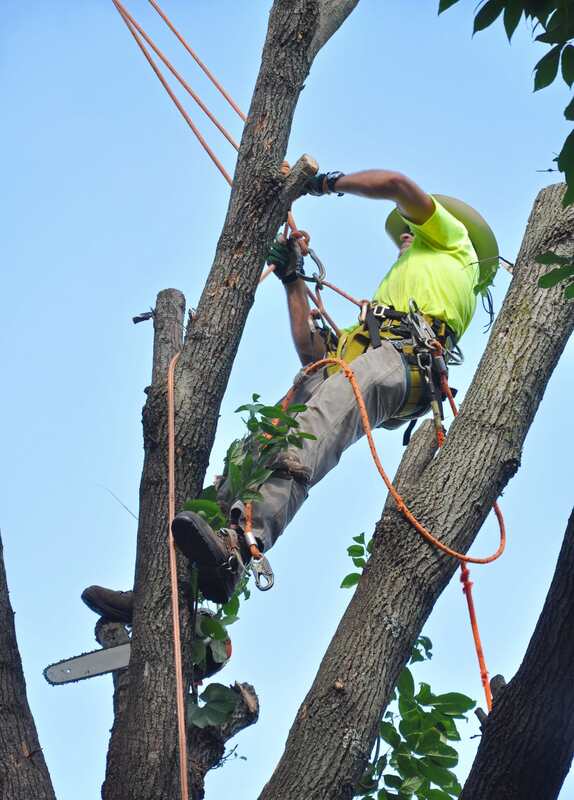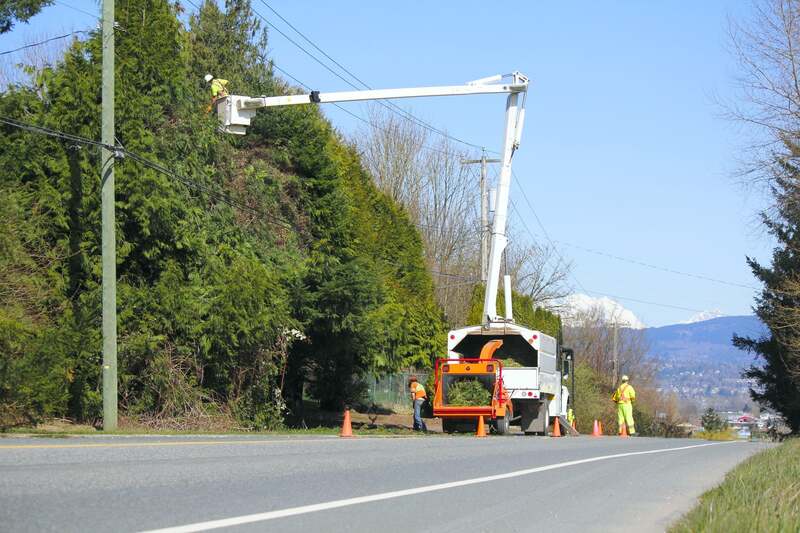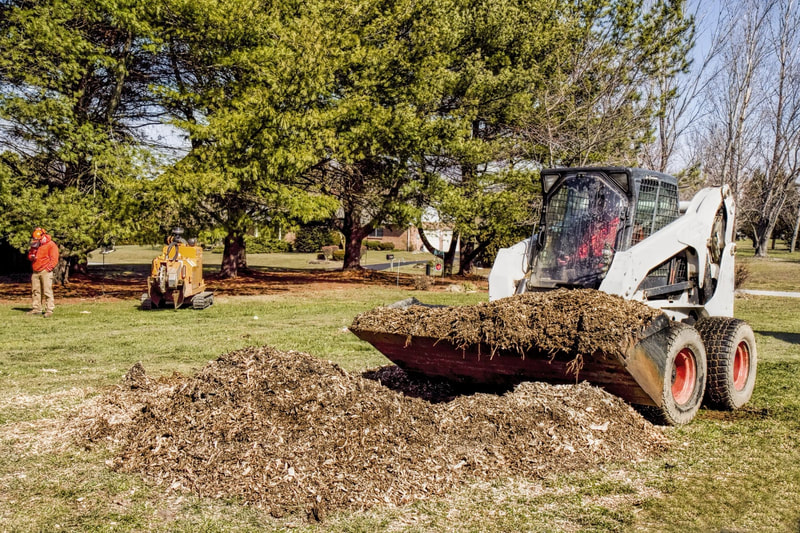 Tree Service
Site Clearing
Tree Removal
Who is the team behind Tree Service Grand Rapids, Michigan?
The story behind Tree Service Grand Rapids Michigan starts off with the friendship between local boys who had a love for the outdoors. Our founders were schoolmates who regularly met up in each other's backyards to play and climb trees. It was here where we helped our fathers with tree pruning, cutting trees, trimming trees and felling trees that made us hope that one day we too could have a business. During school holidays we helped our fathers with their business and so we also gained experience in the tree service industry. We believe in training ourselves, going on regular, accredited refreshment courses and staying up to date with changes in the industry and practices in order to have the best business around town. We are centred around customer care and we strive to give our clients the best possible experience. Because we have years of experience and a love of working with trees, we know what it takes to take on difficult projects, projects that might scare away other companies. But like our trusted customers say we go the extra mile and our skills and equipment aids us in getting the job done efficiently, quickly, hassle-free in a safety-conscious manner. We have a real passion for working with trees and as qualified arborists you can rest assured that we can tackle any pest control or parasitic problem that you might experience with your trees. We believe that we are the best and we have the experience and customer loyalty to prove it. Why don't you let us help you make your life a lot better? It would be our absolute pleasure to assist you.
As members of the Michigan community ourselves, we believe in a sense of society and helping each other. We were born and raised here. We love our neighbours, we love our community, we are active members at the local schools as our kids go there. As families, we regularly attend the parks, we believe in community upliftment and doing our part to make the community as safe as possible for kids to play in, and for the citizens to enjoy fully.
Why is it important to choose a reputable and safety-conscious tree company?
Tree felling is one of the most dangerous jobs in the world. To the inexperienced it might seem easy; just getting a chainsaw, climbing a tree and chopping down a tree. Easy right? Nope. It's potentially life-threatening. Not only to the tree feller but also to passers-by and homeowners. It is for this reason that it's most important to ensure you hire a reputable and experienced team of tree fellers known in the tree service industry in order to avoid a negative outcome. Our company ensures that all our team members are efficiently trained and well-informed on safety guidelines. We do regular maintenance on all our equipment and we ensure that our team members all have personal protective equipment and safety harnesses when out on a job. Sure, we value efficiency and time management - but above all else we believe in keeping our team members safe and ensure that home owners don't get billed for damage caused by reckless and irresponsible practices. We are fully licensed and bonded to give our customers peace of mind and to ensure that our reputation goes untarnished. We uphold our great reputation by being detail oriented and ensuring that our tools and equipment or regulated by the ISA and other accredited organisations aiming to secure safety. We keep up to date with the latest and most modern techniques in tree removal, trimming, pruning, cabling and bracing, stump removal, site clearing, stump grinding and tree doctor services. If you choose to go with Tree Service Grand Rapids Michigan you will be getting a company that adheres to safety regulations, uses the best practices, works according to a code of ethics, good conduct and lastly but surely not the least believes in ultimate client care and satisfaction. The teams work under supervision of the owners to ensure the use of safety measures.
We offer 24/7 Emergency tree removal
Trees in a garden can be a delight. It offers shade, a place for a treehouse and fruit - but it can sometimes pose a dangerous risk. It is in instances like this that we are prepared to respond to your call on a 24/7- hour basis should you need us in an emergency situation. Older trees are weaker and the threat of storms, heavy rains and wind can cause them to break, fall or get uprooted as tree canopies act like sails! In order to prevent damage to your property we can respond immediately to take care of or remove a dangerous tree. Removal of a dangerous tree is very important. Besides the fact that it can be life-threatening to yourself or your family or can cause damage to your vehicle or your hard-earned home, dangerous trees can pose a threat to passers-by either on foot or by vehicle. This adds to the risk of being sued for property damage by someone else. Who needs this stress? Let us swoop in and handle the mess!
​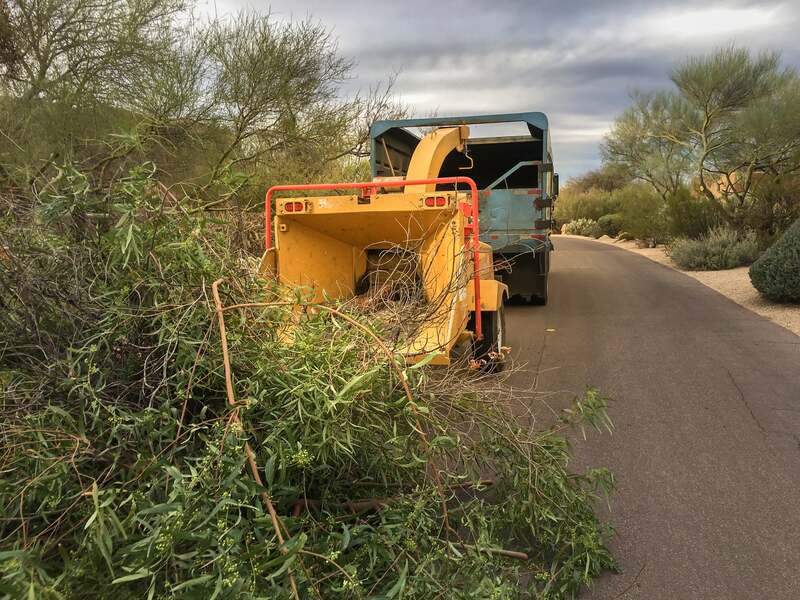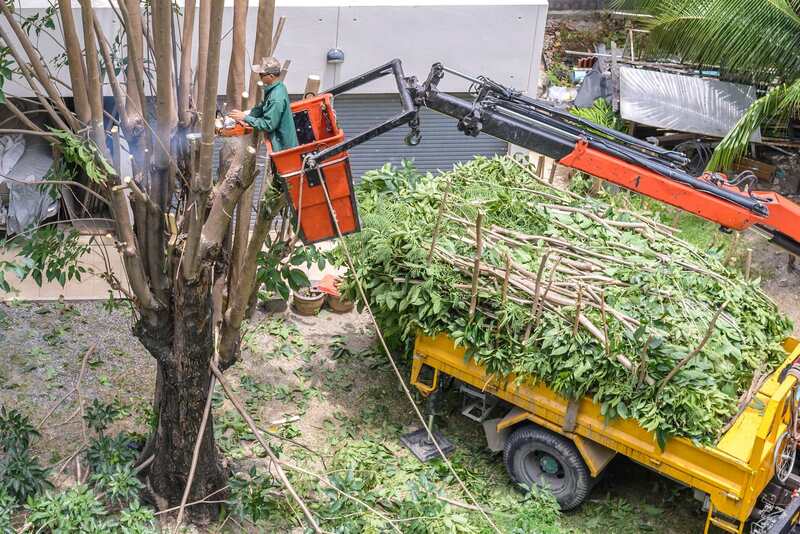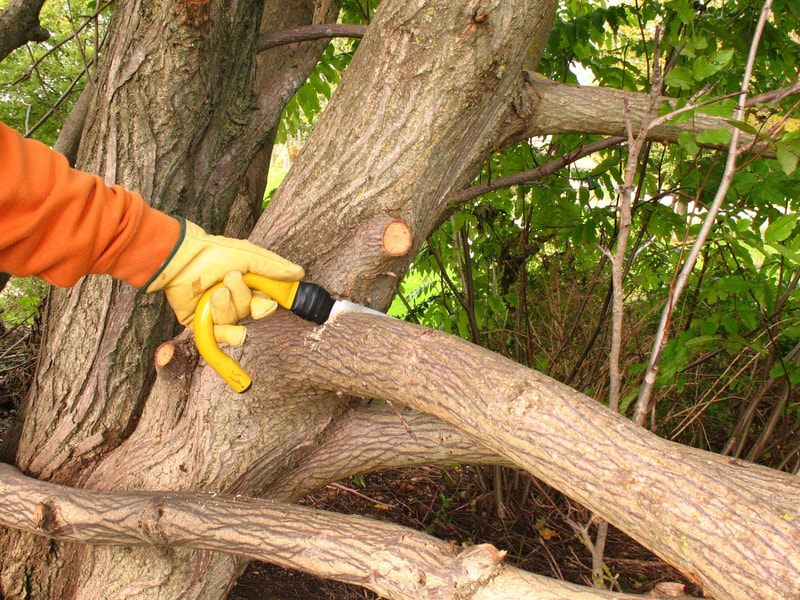 Tree Trimming
Tree Care
​Odor Removal
Besides emergency tree removal we are willing and able to remove any other trees be it in an emergency situation or not. There can be a variety of reasons why a tree needs to be removed. Maybe you would like to landscape? Maybe the tree needs to be removed in order for construction to commence? Maybe the tree is causing you heaps of leaves every fall and you simply don't have the time! Luckily, we do.
When should you consider tree removal?
Whether you fancy a bigger lawn, less maintenance or plainly just have no use for the tree in the middle of your garden – we are the guys to solve the problem. Usually trees are removed should there be signs of root decay or structural damage to the tree, dead branches hanging from the tree, an interference with health of the ecological system surrounding the tree (same can be established by our ISA Qualified Arborists, aka Tree Surgeons) or when they pose a threat to your (or someone else's property) – face it, no one want to get sued by their neighbour for a deadbeat tree that fell onto their building?
Besides this, it may be necessary to fell a tree should it interfere with utility wires.
We are also equipped to tend to tree lopping, which entails removal of troublesome side branches.
Are there any benefits to tree trimming?
Of course! We wouldn't recommend it otherwise.
Health: No one wants the burden of an unhealthy potentially dangerous tree hanging around the house posing a threat to their children. Weak spots in the tree caused by damage and leading to dead branches can be an invitation to parasites and disease should branches not be trimmed. It's possible that the whole tree could die without the proper care it requires.
Maintenance: Some varieties of trees do need some maintenance in order for you to fully reap the benefits thereof. Whether you are going for a specific landscaping look or whether the tree is blocking much-needed sunlight to your home, proper maintenance by trimming will offer more benefits then without. A good trim can give a tree proper size and shape to add to the aesthetics of your home. A tree that doesn't get groomed regularly can be a real thorn in your side. It can cause greater maintenance by shedding its leaves and leaving you with a heap of work. This is unnecessary when there is a team of hard-working professionals at your beck and call.
What does Tree Pruning entail?
Pruning entails removing dead parts of the plant like branches It is important to prune a tree to ensure that parasites don't latch on the dead parts. It's also useful should you wish to transplant part of the tree. It also helps the tree yield more healthy fruits should it be a fruit tree. It's also important to prune in order to keep a plant healthy and to ensure that safety risks are minimised and to remove dead branches before they fall on a child, a person or even your house.
Cabling & Bracing
If you have a hard-necked tree and you are not quite ready to part with it just yet, tree cabling and bracing might be an option! An option that we are equipped to handle. Trees are natural and therefore the environment plays a big role in the structural integrity of a tree. Weakened trunks, branches or roots may cause structural failure of the tree. This can pose a great threat to your property. With the help of cables and braces the structural damage can be corrected without having to remove the tree. If you are unsure whether the cabling and bracing would correct the problem or whether you would rather feel safer with a tree removal contact us to get the best advice possible.
Stumps can be unsightly and unwanted. Our team of professional tree fellers are equipped with the skills and knowledge to remove stumps in a time efficient manner. You would wish that you'd contacted us sooner if you knew how skilled we are in removing stumps. If you are still on the fence deciding whether you want to remove a stump, we can guarantee you that stump removal has a long list of benefits. Apart from being unsightly it can be a magnet for fungus and parasites. It can be dangerous to small children. Removing a stump can also make gardening and lawn-care a lot less problematic. We use the industry's best stump grinders and leave you with the option of either having extra mulch for your gardening or should you wish we can remove all remnants. Rest assured that we work neatly and that we remove all traces of the stump so you have a nice patch for gardening or replanting some grass for your kids to play on.
Our services include residential as well as commercial tree removal. We give you time to focus on your business by focusing on what we do best and that is removing trees without any stress on you. Though the majority of our clients are residential, we have an arsenal of contracts with owners of commercial properties in need of first-class assistance. There is a greater liability risk on owners and managers of commercial properties of getting sued by the public should trees become dangerous, hurt them or destroy their vehicles while visiting the commercial property to do some business or shopping. Apart from public liability law suits, trees can positively or negatively contribute to the overall aesthetics of a business, hotel-block or shopping mall.

Our team of arborists will be happy to visit your commercial property to ascertain whether there are any trees that could potentially cause harm should a gush of strong wind or unexpected storms break loose in the state. Prevention is better than cure. Improper tree maintenance can cause a branch to break and fall on a person's car. The commercial client won't just have to pay up, but will also suffer reputational damage. Dead or damaged trees can also cause a negative impact on the usefulness of the property. Should there be an outdoor space demarcated for either employees or customers, but dead trees or branches warn of impending doom, people will avoid the area, causing a disturbance of on-site traffic flow or underutilization of the commercial space.
We are qualified and certified Tree Doctors
Some of our team members are qualified ISA arborists. Our team members are well-versed in the health and safety of trees. With a horticulturist approach our tree surgeons apply their knowledge to tackle problems regarding parasites, fungus, plagues of insects or any other species having a detrimental effect on the health of the tree by also taking into account the surrounding ecosystem and ensuring that ecological integrity stays intact. Our team members are also qualified to work near electrical lines as we have Qualified Line Clearance Arborists.
We are renowned for our site clearing we will remove unwanted and invasive alien trees. Having specialists in control of site clearing is very important especially with reference to construction. If a site is not properly cleared and if roots of trees and properly removed this can have a detrimental effect on construction as growing trees underneath will cause structural damage. Site clearing can involve tree felling, stump removal or destumping. Site clearing is not only used for purposes within the construction industry, but also for aesthetic reasons and to get rid of invader plant species. Tree Service Grand Rapids Michigan use only the best, specialised earth-moving equipment and skilled, professional specialists to clear a site efficiently within the guidelines of the safety regulations as prescribed by the ISA and relevant acts.
Our company's goals, vision and mission
As members of The Grand Rapids community with a long-standing relationship with clients in West Michigan it is our vision to expand our company and to become greater and bigger than all our competitors. Our mission is to leave our clients satisfied and to build a relationship that will span over the next few decades. We strive to leave our customers with peace of mind and with the trust to contact us again for any tree-related services they may need in the future. Our goal is to invest in our company by getting modern technology and the best possible equipment available on the market to provide our customers with the best possible care. Our goal expands further. We want to invest (as we already have) in our loyal and dedicated team members. We want to have a presence of continual growth, trainability and expansion of knowledge to equip our team with the necessary skills to tackle any job, to adhere to the safety regulations and to be able to grow into management and entrepreneurial positions as our company expands through the whole of Michigan state. We believe in taking care of our workers because we know in turn, they take care of us.
We are highly acclaimed in the tree service industry in Grand Rapids. With almost two decades worth of experience, on-the-job training and learning we have been presented with awards from our peers and accredited institutions.
Our passionate team of tree experts rely on word-of-mouth referrals of trusted and loyal customers to keep business flowing. Give us a call or send us an email so we can show you that we are the best in the whole of the West.
I had a tree removed from my front yard, it was going to fall over onto my neighbours house and these guys were able to removed it in no time at all! Very happy with their services, Friendly and affordable! Thanks again to the team - Sammy, Y
Called the guys from tree services Grand Rapids to trim a tree and they did the job so well. They were very fast and super friendly to say the least. Thanks! - Mary, B
They came to my house to get rid of a stump that was dying in my backyard. They were very fast and the entire team was very professional and did the job with the greatest ease. - Joshua, H